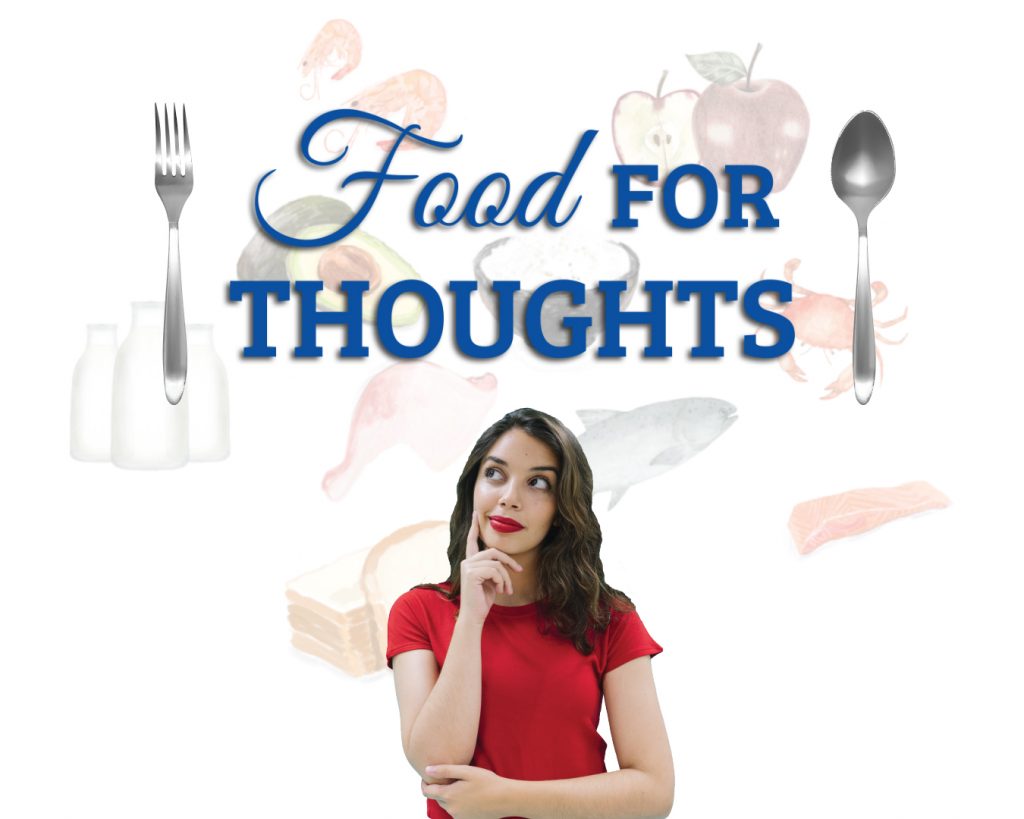 After eating a certain kind of food, do you experience some of these symptoms – bloating, irritable bowel, stomach ache, nervousness, sweating, palpitations, or burning sensation?
If your answer is yes, chances are you're suffering from Food Intolerance.
WHAT IS FOOD INTOLERANCE?
FOOD INTOLERANCE refers to a condition of difficulty in digesting certain foods. Unlike food allergy, food intolerance does not involve the immune system – there is no histamine response.
TYPES AND CAUSES OF FOOD INTOLERANCE
1.
Absence of an Enzyme
– enzymes are needed to digest food.
2.
Chemicals in foods and drinks
– certain chemicals in foods and drinks can cause intolerance, including amines in cheese, lactose in milk, wheat and gluten in breads, and caffeine in coffee, tea, or chocolates.
3.
Natural toxins in foods
– some foods like undercooked beans have aflatoxins that can cause extremely unpleasant digestive problems.
4.
Presence of natural histamine in some foods
– fish that has not been stored properly can have an accumulation of histamine.
5.
Salicylates in plants
– salicylates are derivatives of salicylic acid, which occurs naturally in plants as a defense mechanism against harmful bacteria, fungi, insects and diseases.
6.
Food additives
– like antioxidants, artificial colorings, artificial flavorings, emulsifiers, flavor enhancers,
preservatives and sweeteners.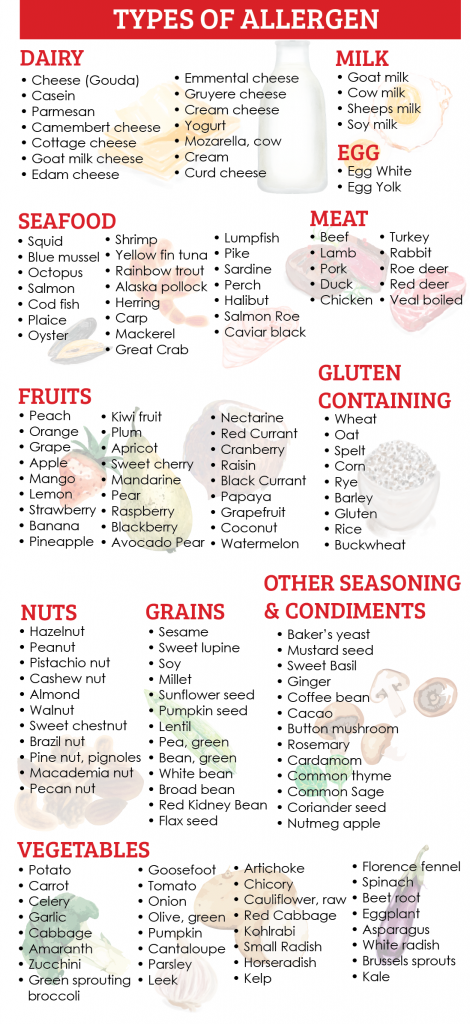 WHAT YOU CAN DO?
In these cases, it is always best to consult a medical doctor in order to determine whether you're suffering from Food Intolerance and seek medical treatment. Usually, you will be asked to have a blood test on your Antibodies Immunoglobulin G4 (IgG4).
IgG4 is an antibody that induces immunity response to food being in a different class with an allergic reaction due to Immunoglobulin E (IgE). The IgG4 test can be very useful in the routine food screening process that people regularly eat and see which food is causing these side effects. This test can identify 160 allergens.
INTERPRETATION OF FOOD INTOLERANCE TEST
IgG4 antibodies will be measured using the enzyme-linked immunosorbent assay (ELISA) method:
High-food specific IgG4 concentration (+++)
Moderate-food specific IgG4 concentration (++)
Low-food specific IgG4 concaentration (+)
Negative/No Clinical Significance (0)
Foods that will be listed under the High-food and Moderate-food specific IgG4 concentration levels are the ones that must be avoided by the patient.
CLINICAL MANAGEMENT – ELIMINATION DIET
The goal of Elimination Diet is to look for the nutrients, listed under High and Moderate levels, which are the main cause of various emergence symptoms of pain/side effects and hence should not be consumed by the patient. This diet is a strategic process that relies on the observations of medical practitioners to ensure that patient's nutritional needs are met and balanced including macronutrients, micro-nutrients and caloric needs.
It should be noted too that if the patient has undergone an elimination diet because of certain types of food reactions, negative results on IgG4 tests do not necessarily mean they can consume these foods without experiencing any side effects at all.
PATIENT / SAMPLE REQUIREMENT
– No patient preparation required
– Sample should be at least 2ml serum

REFERENCES:
1) Medical News Today, https://www.medicalnewstoday,com/articles/263965.php
2) Better Health Channel, www.betterhealth.vic.gov.au, in consultation with and approved by Australasian Society of Clinical immunology and Allergy (ASCIA)